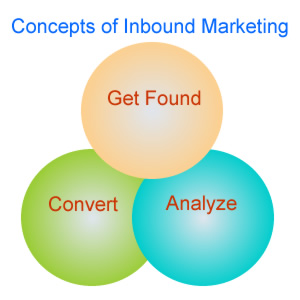 The world is changing faster than it ever has. Keeping up with it doesn't have to be daunting, especially when it comes to marketing.
A month ago I was introduced to inbound marketing. I had never heard the term, but much to my surprise I had already been thinking, even dreaming about it, for projects of my own. It fits perfectly within our internet age and any business can do it.
I believe that inbound marketing is the best method for marketing. Here are my top 3 reasons why.
1.) You Don't Have to Be Scared
I've found that other forms of outbound marketing are just plain uncomfortable. Imagining myself making one more cold call makes me never want to pick up a phone again. People are actually paying money now to keep out the steady flow of commercials, telemarketers, and paper ads (think Netflix and Pandora Premium). Inbound marketing is not only attractive to potential customers, but is much more intuitive and natural to the marketer.