Attracting new people to your senior retirement community is a matter of building relationships. Communities that don't spend time blogging are missing a huge opportunity.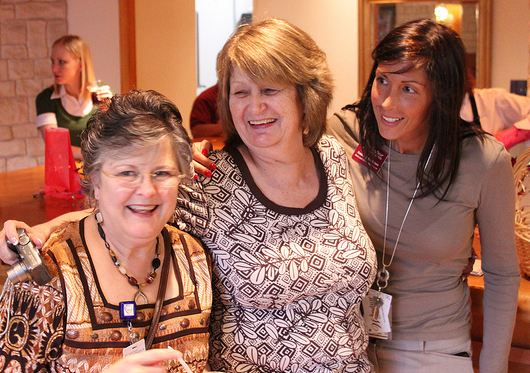 As I talk with senior retitrement communities around the country, I tell them that companies that blog have 55% more website traffic than companies tha don't blog; and that they have 434% more pages listed in the search engines.
Then come the standard list of questions and concerns:
"I don't understand why a business would blog. Isn't that personal?"
"I don't see that we have anything to blog about."
"How could blogging possibly help us achieve our business goals?"
"There's no way we have time to do that. The only people who have time to blog are in college or unemployed."
All these are legitimate questions or points-of-view. Let's explore them.
Market your senior community with a blog
Regular blogging takes discipline and time, but it produces measurable results in increased search engine traffic, more people engaging with your company, more highly-qualified leads, new customers, and reduction of overall marketing expense.
Every business needs a voice, and a blog is a simple way to do that. These days, anyone can post anything online about a company, be it good or bad. By starting a blog for your business, you can help manage your reputation and give your business the voice and authority it needs to thrive.
Blogging raises your ranking in the search engine results. Google's latest update (spring 2012) rewards websites that have fresh content above those that do not. It's therefore not surprising that our clients who blog get anywhere from 300% to 1,800% more website traffic than they were before they started blogging.
If blogging produces measurable results, provides an opportunity to build your company's authority and reputation, and brings more traffic to your website, wouldn't it make sense to start blogging for your senior community?
Senior communities have a lot to blog about
Assuming your community prides itself on the lifestyle that you offer, what exactly is that lifestyle? What does "a day in the life" look like? What kinds of people are in your community? What kinds of interests do those people have? Who is your employee of the month and why were they chosen? What events are coming up in your communty or in the larger city around you?
Checkout our free "107 Content Marketing Ideas" for a wide variety of additional blog content ideas.
Don't do all the blogging yourself
There are also a lot of people in your community who would love to contribute to your blog. If your chef tells the story about the quality and variety of your food, isn't that more valuable and interesting than having your marketing director talk about the food?
If your chef can't/won't write for the blog, no problem! Do a video interview with him in the kitchen (at a quiet time). Prepare with questions, keep it interesting, and short. Put the video on YouTube (on your own channel!) and embed it into your next blog post: "Don't take it from me. . . here's Chef John to tell you about it."
Want to really have some fun? Buy a couple flip cameras (I picked 2 of these up for $30 each on sale) and announce a contest for the residents. Residents can create video interviews with other residents about what they like best at your community.
The winning "cinematographer" and their interviewee get great prizes. And all participants get minor prizes. Run the content for a couple weeks, and be sure to promote it frequently to get lots of participation. In fact, you can also annouce it on your blog! Put all the videos online (via YouTube) and have a "private showing" of all the videos for your residents (they'll tell their friends!).
Don't have time for regular blogging? Get help from your staff and residents. Keep it fun and engaging. Wouldn't you rather be the editor of 3 blog posts a week than the author of these posts?
It all comes back to relationships
Blogging is about providing information that educates and/or entertains. Which means it's really about building relationships. In your senior community, that means both reaching outward to build relations with prospects and referral sources, and also reaching "inward" to enhance relationships among your staff and residents.
So give yourself a promotion to Blog Editor and have fun!
Need more help getting started?
Download our "Better Business Blogging" ebook. It's free. Or give us a call and we'll be happy to answer your questions.
Free Download: Better Business Blogging
Get BEST PRACTICES from 8 top business bloggers. Free!
This 24-page ebook covers: