Where to Find Christian Work-at-Home Jobs
Every week I receive tons of emails from women looking for legitimate jobs they can do from home. When I ask them about their passions, skills, and prior experience, many of them mention their faith. Because faith and religion play such an essential role in the lives of so many, here is a list of Christian work-at-home jobs and business opportunities.
1. Christian Work-at-Home Jobs
If you're looking for companies that embrace their faith, here is a list of Christian companies that hire remote workers.
Belay
Belay is a Christian work-at-home company that hires executive assistants, bookkeepers, social media managers, and website specialists. They hire in all states except CA, MT, NJ, NY, and PA. Their values include God, team, fun, passion, gratitude, and vision.
Bushnell University
Bushnell University hires adjunct instructors to teach a variety of subjects online. Search for listings that have the keyword online.
Grand Canyon University
Grand Canyon University is a faith-based institution that integrates a Christian worldview into its curriculum. Currently, they hire both part and full-time adjunct faculty to teach online.
K-LOVE
K-LOVE is a Christian educational media company that hires in-person and remote workers. Positions include engineers, app developers, and more. Full-time jobs come with a wide variety of benefits.
Lifeway Christian Resources
Lifeway Christian Resources is a Christian bookstore that sells bibles, books, church supplies, gifts, and more. While most of their jobs are for in-person positions in Nashville, they do have some remote openings. At the time of writing, they had work-from-home job openings for a global editorial coordinator, a customer solutions specialist, and remote summer interns. To find the work-at-home jobs on their site, search for the keyword remote.
Samaritan's Purse
Samaritan's Purse is an international relief organization that spreads the gospel of Jesus Christ and assists those in need. While they hire a wide variety of missionary jobs around the globe, they also have a few remote positions for occupations like engineers, system analysts, and administrative support roles. Search the keyword remote to locate the work-from-home jobs.
The Christian Broadcasting Network (CBN)
The Christian Broadcasting Network hosts shows like The 700 Club and Christian World News, and they have remote job openings for people who live in FL, KS, NC, OK, TN, TX, and VA. Positions include work-from-home digital engagement specialists, outbound fundraising specialists, bilingual call agents, partner care specialists, and more. CBN offers both part-time and full-time work-from-home jobs for Christians.
2. Other Sites to Find Christian Work-at-Home Jobs
There are tons of major job board sites online, and I did find a couple of Christian job boards, but the work-at-home jobs that I found of them were questionable.
Christian Career Center
On Christian Career Center, you can search for work-from-home jobs using the keyword remote. However, there were only a few work-at-home job listings that showed up. They had many positions for in-person volunteers, so if you decide to use this site, you'll have to weed through a lot of non-remote and unpaid positions.
Christian Jobs
Christian Jobs is a job board that "connects believers in the workplace." On their site, you can search for jobs as well as post your resume. I was only able to locate a couple of work-from-home jobs on the site. However, the positions looked like scams – lots of spelling errors and extremely high pay for entry-level work. This might be a good place to submit your resume, but be careful when searching for jobs there. Be sure to do your due diligence, and track your applications, so you know when an unsolicited job offer comes through.
FlexJobs
FlexJobs is a paid membership-based job board dedicated to flexible and remote work arrangements. Not only do they cater to remote, part-time, and freelance work, but they hand-screen every job posting for legitimacy, so you never have to worry about falling for a scam. They also have some robust search filters to help make your job search easier.
Hire My Mom
Hire My Mom is a paid membership website that connects moms seeking work-from-home jobs with small businesses seeking virtual professionals. While it's not touted as a Christian resource, its Founder, Lesley Pyle, is a self-proclaimed lover of Jesus. Besides running Hire My Mom, Leslie also publishes the blog, Here I Am Lord.
Upwork
Upwork is a project-based, freelance job board. To search for gigs, type the keyword Christian into the search box. A couple of projects I found were gathering biblical texts from the internet and another for a church telemarketer. To apply for gigs on Upwork, create a profile, bid on projects, and wait for your bid to be accepted. Once the work is complete, you'll get paid securely through the Upwork platform.
3. Selling Christian Products From Home
While not a job per se, direct sales is a money-making opportunity you can do from home. For a minimal fee, direct sales companies will give you a starter kit that includes everything you need to start. From here, you'll follow their detailed guide on how to sell products; usually, this is done through pop-up parties, online parties, and catalog sales. For each sale you make, you'll earn a commission.
Here are some Christian-based direct sales companies you can explore:
Crowned Free
Crowned Free is a Christian-based direct sales company whose mission is to raise awareness and empower women who have been rescued from human trafficking. The company sells jewelry, clothing, home decor, and accessories. With this opportunity, consultants earn a 25%-30% commission on sales.
Martha & Mary
Martha & Mary is a Christian-inspired direct sales company that offers a unique blend of business and ministry, selling home decor, jewelry, kitchen, tableware, and gift items. Consultants can earn a 25%-40% commission on sales, plus additional percentages for building a team.
Thirty-One
Thirty-One is a Christian-inspired company that sells personalized bags, totes, purses, jewelry, accessories, baskets, and wallets. Consultants can earn 25% commission, plus bonuses.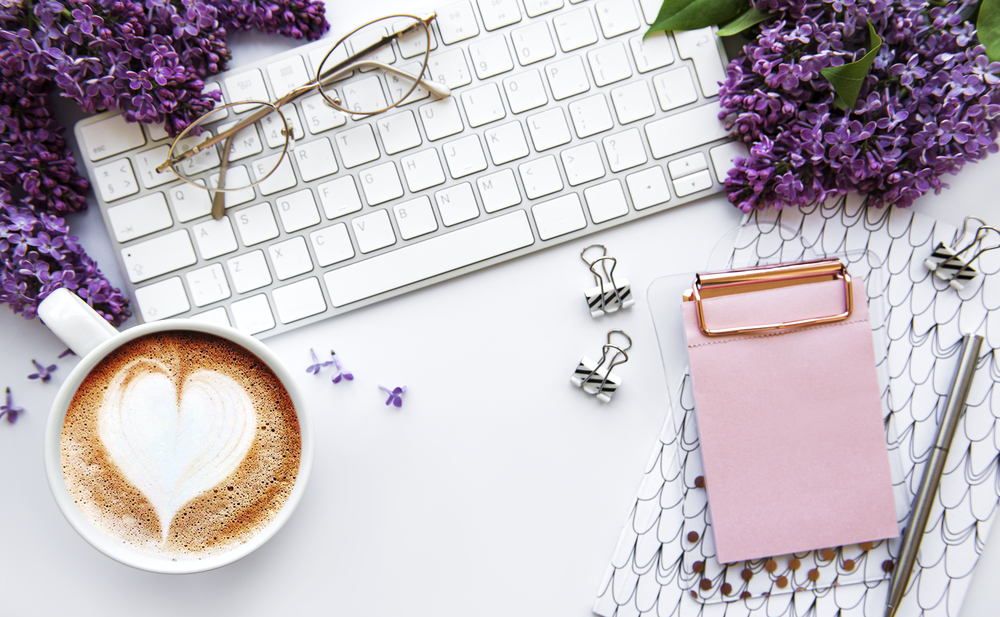 4. Christian-Based Business Opportunites
Sing n' Sprout is a Christian-based music and movement program. With this business-in-a-box opportunity, you'll be equipped with all the tools to teach Christian music and movement classes to families and children.
5. Blogging Around Your Faith
I'm a huge advocate for starting your own blog. But let me tell you why blogging is such a great home business to start.
It builds a business platform for other opportunities like freelance writing, coaching, speaking, social media management, or direct selling.
Showcases your expertise.
It opens doors to new people and opportunities. 
Has low startup costs.
You can blog about any topic.
It's completely flexible – you're not stuck to a set schedule.
There are many bloggers who have blogs centered around their faith:
Starting a blog is easy and affordable. However, it is not a get-rich-quick career. But with this being said, I have interviewed women that have made six figures within their first year of blogging.
If you're interested in going this route – I suggest you take a look at these how-to blog articles:
6. Christian Freelance Writer
As a freelance writer, you will research, write, and edit pieces for clients. Now, you may be thinking that you need an English degree to be a writer, but the truth is, anyone who enjoys writing can do it professionally. The types of projects you take on will vary depending on your prior knowledge, skill set, experience, and interests. The best piece of advice for anyone who wants to be a freelance writer … Keep writing! The more you write, the better and faster you'll get. Also, make sure you're investing in your professional development by reading and participating in courses, webinars, and training.
One Christian that turned her writing skills into cash is Kimberly Rae. Diagnosed with a chronic illness, she had to give up her digital nomad lifestyle. So, she lived out her travels by writing Christian suspense novels. Over the years, Kimberly has written over 20 self-published novels.
Here are a couple of books that can help you on your writing journey.
7. Christian Proofreader or Editor
There are many Christian writers and publications that need their work edited and proofread. If typos and grammar errors jump out at you, use these skills to make money proofreading and editing Christian works. While you can search for freelance gigs on sites like Fiverr, Upwork, and Legiit, you may want to create a dream list of Christian clients and start pitching your freelance services.
To find clients, you can search on Amazon for Christian authors, publishing houses, and magazines. You can also search locally, reaching out to churches and non-profit ministries to see if they need a proofreader for their newsletters, bible study handouts, sermons, or service programs. Lastly, check with Christian-based schools and universities, they have course materials that need your well-trained eyes.
If you're interested in becoming a proofreader, be sure to sign up for Caitlin's free 76-minute workshop.
Conclusion
If your faith is at the heart of all you do, it only makes sense that your work reflects your Christian values. Whether you want to work from home with a part-time or full-time position, or you'd like to start a business, there are many options for you to make money and incorporate your faith.
If you'd like to learn about new remote job openings, be sure to sign up for our newsletter, and you'll get free work-from-home job leads delivered directly to your inbox.
Do you know of another Christian work-at-home job, opportunity, or direct sales company? Let me know, we'd love to hear about it.
Originally published October 7, 2015. Content updated December 2022.