Did you know that you can get paid to test out products? You don't have to be an influencer or have tons of social media followers, either. Product testing is a real way to get free stuff and make money from home. Becoming a product tester is easy since most companies are willing to reward people for trying out their products and services in exchange for honest feedback. 
The best part is that product testing is something you can do from your own home and on your own time. There are many reputable companies looking for people to test new and existing products. Here's what you need to know about getting started and finding legitimate gigs.
How Do I Become a Product Tester?
The easiest way to become a product tester is to register with several sites that offer these opportunities. These sites may pay users in cash, gift cards, and free products.
The requirements to become a product tester are often based on location and sometimes how many social media followers you have. You also need to be willing to use your time to test out the product and clearly verbalize or write your honest thoughts on it.
When assessing different product testing sites, it's essential to determine how you'll be compensated. You should receive some form of compensation (monetary or product) for every product testing task you accept and complete.
Some sites may try to "pay" you by offering monthly sweepstakes that give you the chance to win. While there's nothing wrong with entering contests, this shouldn't be the only compensation from product testing but rather a bonus opportunity.
To help you out, we have some of the best and carefully vetted product testing websites to start using right now.
Product Testing Sites to Earn Money and Free Products
1. Amazon Vine
If you like reviewing products on Amazon, Amazon Vine is a great option to consider. While this opportunity is invite-only, it allows you to test out different Amazon products and write either a review based on your experience. 
Amazon chooses product testers or what they call Voices based on their helpfulness of reviews voted on by other Amazon customers. To improve your chances of getting an invite to the program, you should make it a habit to review all of the products you buy from Amazon in detail. You can even go back and review past purchases. Include images, videos, examples, and pros and cons of the product to make your review extremely helpful to other users.
If you get a lot of positive votes on your reviews, you may earn an invite to join Amazon Vine and receive free goodies in exchange for your thoughts.
Invites users from around the world
2. User Interviews
User Interviews is a market research firm that pays you cash to test out websites, apps, platforms, and products to help brands improve their performance. Anyone can sign up to test so long as you:
Are at least 18 years old
Have a reliable internet connection
Have a computer or mobile device with a built-in microphone
Testers will submit their thoughts in online focus groups, diary studies, online interviews, and online user tests and surveys. User Interviews works with companies like Pinterest, Spotify, Wayfair, Vistaprint, and many others, and studies pay an average of $40-$200 per survey.
Accepts participants from the US, Canada, Australia, South Africa, Germany, France, and the UK
3. Influenster
If you create content on social media, consider joining Influenster, a community of product reviewers! With Influenster, the company sends you a VoxBox, filled with full-size products (usually makeup, cosmetics, and beauty products) for you to test out. There are no requirements to leave reviews on the products, but of course, the companies hope you will love the products and post organic reviews on your social media accounts.
While Influenster doesn't offer rewards for reviews, you may catch the eye of a brand that may lead to a paid sponsorship opportunity!
Only accepts users from the US
4. Toluna
Toluna pays everyday people to share their opinion on different brands and products. They are a market research company that pays you to answer survey questions about various topics and participate in polls to share your opinion. Most surveys take anywhere from 15 to 20 minutes to complete.
Toluna pays users with points that they can use for rewards of their choice, whether PayPal payments or gift cards. It's up to brands if they want to offer products to survey-takers to get their opinion. Either way, you can earn money by sharing your thoughts about the products and services you already use to help brands improve the user experience. 
Accepts users from the US only
5. Swagbucks
Swagbucks is a loyalty rewards website that pays you to complete short tasks like answering survey questions, watching videos, playing games, and testing offers. The Swagbucks Discover section is a great opportunity for anyone looking to get paid to become a product tester. 
You can earn points for trying out different offers, and those points can be redeemed for gift cards or cash via PayPal. Sometimes, you may have to pay to sign up for a service or place an order. Then, Swagbucks will give you a certain number of points similar to the concept of earning cashback. For example, Swagbucks pays you 2,500 points which is equivalent to $25, to sign up for DoorDash and place your first order. Try to avoid spending too much extra money on Swagbucks offers unless you genuinely need to pay for the service or product anyway. 
Other times, Swagbucks will pay you to sign up for a free service instead. This could be anything from downloading a new banking app and setting up direct deposit to changing your auto insurance to a new provider. These things won't cost you any extra money, and if you're open to trying out those Swagbucks offers, you can earn a nice payment in return.
Accepts participants from the US, Canada, Australia, Germany, France, Ireland, and the UK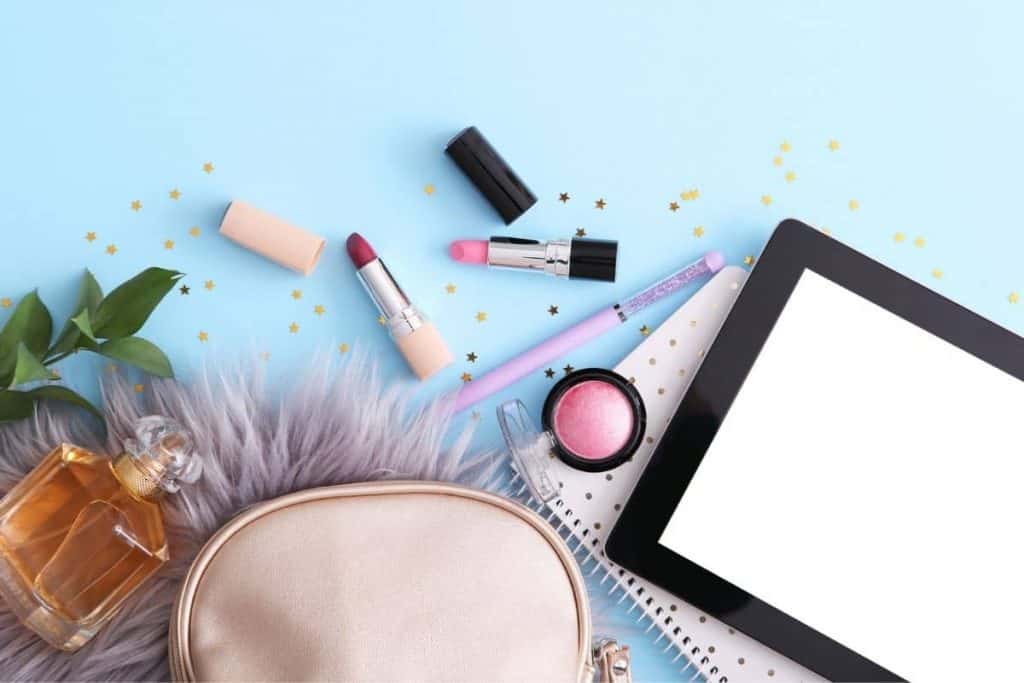 6. Beta Testing
Beta Testing pays people to test out new tech products, apps, websites, and more. You can sign up for free and complete testing tasks, whether it's downloading an app, visiting a website, or trying out a product in person. Sometimes, Best Testing will even pay users to report a bug in a particular program. 
Share your honest feedback and attention to earn cash added directly to your account. Best Testing sends users up to 5 opportunities per month and pays around $10 to $20 per test. Payments are made via PayPal.
Must be at least 18 years of age and able to speak and write fluently in English
7. UserTesting
UserTesting is a website that pays you cash to test out websites, apps, and other platforms and products to help brands improve their performance. Anyone can sign up to test so long as you:
Are at least 18 years old
Have a reliable internet connection (upload speed of at least 3MBps)
Have a computer or mobile device with a built-in microphone
Testers will submit their thoughts via video response, so it's important to make sure you're comfortable taking and sending videos of yourself to customers. You can earn $4 for every 5-minute test, $10 for every 20-minute test, and between $30 and $120 for live interviews. Whatever you make each 7 days is sent to you via PayPal money transfer.
Accepts users from around the world
8. Influencer.co
If you happen to create content on a blog or similar platform, consider signing up for Influencer.co, a professional influencing network. This site helps you turn your passion into money by connecting with companies and brands that will pay you to test out their products and review them. 
You'll get paid for your honest opinion, and you often get to keep any products you receive.
Accepts users from around the globe
9. Survey Junkie
Survey Junkie is an online platform that collects feedback in the form of online surveys, focus groups, and product testing opportunities. For each task you complete, you'll earn a set amount of points that can be used to purchase gift cards from major retailers or cash via PayPal. With Survey Junkie, 100 points equals $1.00, and your account must reach a $5.00 threshold to cash out. They also have a web browser extension that you download. This extension tracks your web activity and rewards you with extra points for all your searches.
Accepts users from the US, Canada, and Australia
10. BzzAgent
BzzAgent will give you free products for sharing your opinion on your favorite social media profiles. To get started, create an account and wait for email invites. When you receive an invite, you'll apply for the campaign, and if accepted, they will ship you a new product. Once you receive the sample, you'll test it out, write your review, and share it on social media. According to their website, the more active you are on the platform, the more invites you'll receive.
Only available in the US, Canada, and the UK
11. Pinecone Research
With Pinecone Research, you'll give your thoughts on emerging concepts for products and services. To get started, create an account and wait for survey and product review invites. When you get an invite, answer the questions, and earn points that you can use for cash and prizes. Pinecone Research also has a mobile app that's available for iPhone and Android devices so you can give feedback on the go.
Available in the US, Canada, France, Germany, and the UK
12. JJ Friends and Neighbors
If you love Johnson & Johnson products, you can sign up for product tests, focus groups, discussion groups, consumer panels, and online surveys on their Friends and Neighbors program. Like the other sites we mentioned, you'll create an account and wait for email invites. Once you've completed a study, you'll earn an honorarium through their JP Morgan Chase Payment System.
13. Smiley360
If you don't mind getting your "payment" in free full-size products, then Smiley360 is an excellent option. To start, sign up on their website and accept missions that match your preferences and likes. If chosen, they'll send you either a full-size product or a box of samples for you to try out. After testing the sample, write your review, and share it with others. Smiley360 doesn't offer monetary payment, but it can be a fun way to test out new products that you've wanted to try.
14. McCormick Consumer Testing
If you enjoy cooking, take a look at McCormick's Consumer Testing panel. Create a profile and then wait for email invites. With McCormick, you can participate once a quarter. Compensation for their in-person Hunt Valley, Maryland facility is $30-$100, and at-home studies pay an average of $10-15. They also offer sweepstake entries for Amazon gift cards for online surveys.  
Accepts testers from the US, Canada, and the UK
15. Opinion Outpost
With Opinion Outpost, you can earn points for taking surveys, testing new products, and watching ads. For each task you complete, you'll earn a set amount of points (10 up to 250) that can be traded in for gift cards from major retailers, restaurants, and cash via PayPal. 100 points equals $10 in rewards. 
Accepts participants from the US, Canada, France, Denmark, Spain, Italy, Germany, and the UK
Other Product Testing Programs
A couple of other popular product testing programs are for Nike, Adidas, and Reebok. However, the problem with these assignments is you're required to test out apparel or footwear for 2-4 weeks while keeping a diary of feedback. Then at the end of the testing period, you have to ship the products back to the companies. I don't think this is fair compensation for your time. These companies make billions each year — yet they don't compensate reviewers for their time with free shoes, clothing, or product credit.
How Much Do Product Testers Get Paid?
How much you earn as a product tester depends on the site you're using, the specific product test, as well as the brand or client's budget. That said, most product testers who are very active (applying for and receiving test opportunities weekly) can earn a few hundred dollars per month. 
Product testing income is flexible, so you may make $50 one month and $250 the next. So this can be a nice flexible side hustle, but it won't replace your full-time job.
Product Testing Job Scams
You've probably seen a few of these in your inbox, where scammers say that they want you to test products like an Apple iPad or an Xbox. With promises of big rewards, some people unwittingly pay a fee to be a participant or they offer up personal information like a password that compromises a secure account. 
If you receive an email for a product testing gig, first look at the email address. If it's from a free email account like Gmail, Yahoo, or Hotmail, it's likely a scam. You should also take your time to research each market research company to make sure they are reputable. Sites like Sitejabber and Trustpilot offer honest reviews from real consumers.
While there are legit product testing programs, like Good Housekeeping, that charge a fee for membership, you should be wary of companies requesting payments upfront. Be sure to read all the fine print so that you fully understand what the fee is for and any recurring fees you might incur.  
Summary
Before you jump into testing products, I recommend setting up a free email account just for these tasks. You will receive a lot of emails once you join. Also, these companies are conducting market research, so if you're uncomfortable giving out personal demographics and information, I wouldn't suggest this as a way to make extra money.
Otherwise, product testing can be an excellent way to make extra money during your spare time, and there are many ways to get started. Usually, all you need is a little time and willingness to share your opinion. Having some basic computer skills and a solid internet connection will help as well. Product testing can help you quickly round up extra money to pay bills or increase your savings.
Looking for other ways to make extra money from home? Here are easy ways to earn free Amazon gift cards.
Originally published October 18, 2021. Content updated November 2022.