It is no surprise that digital products are taking the world by storm. After all, it benefits all parties involved. From the buyer's perspective, digital products are convenient and accessible. For sellers, they're easy to produce with very low overhead compared to physical products.
One type of digital product that's become very lucrative in recent years is SVG files. So if you enjoy graphic design, this can be a great way to make some extra money – or even a full-time income!
Here we'll break down what SVG cut files are, how you can easily create them, and how to start making money by selling them online.
What are SVGs?
SVG stands for Scalable Vector Graphic, but it is also known as a cut file. In a nutshell, it's an image file created using a markup language called XML that enables it to be scaled up or down without losing any quality. They're perfect for things like logos, illustrations, and icons because they look great in any size. They can also be optimized for search engines and are relatively small files.
This is in contrast to raster (aka bitmap) file formats, such as PNG and JPEG, which are made up of pixels and have a fixed resolution. Increasing the size of raster graphics impacts the quality of the image.
Because SVGs are so versatile, they're highly desirable for crafters because they can use one file to create whatever they need. For example, SVGs are often used to make things like:
This is the market to target when you're creating SVG graphics to sell!
How to Create SVGs
The first step is to make the graphics you will sell in your shop! Here are the steps for creating these assets. 
Do Some Market Research for Inspiration
Before you start designing, it's wise to do some market research to get an idea of what's selling well and what's in demand.
The easiest way to go about this is to do some searches on Etsy. If you type one word, Etsy will give you a bunch of search suggestions that indicate what other people have been looking for.
For example, if you type in "pet," one of the suggestions is "pet stocking." You could take this as inspiration to create designs suitable for dog Christmas stockings. You could then create a text SVG design that says "Pup's first Christmas."
Another option is to invest in a tool like Erank, which shows you daily and monthly trends on Etsy. For example, one of the current terms Erank shows trending on Etsy is "minimalist." You could take this information to create minimalistic clean artwork.
Create Some Graphics
Now that you have some ideas for what kind of graphics to create, it's time to let your creative side take over! You can create graphics using any graphic design software, including Procreate, Canva, Inkscape, or Adobe Illustrator. (It is not recommended you use Canva elements to create your SVGs unless you read and fully understand their content license agreement, which is complex.)
If you wish, you can create text-only designs using fonts that are free for commercial use. You can find lots of usable fonts ready for download at Font Squirrel. 
Alternatively, you can create your own SVG designs from scratch using a tool like Inkscape to avoid any possible copyright infringements. 
Inkscape is free downloadable software compatible with either Mac or PC and allows you to easily create graphics from scratch, even if you don't have much design experience. It has a lot of functions, and it does take some time to learn how to use them effectively, but it's an excellent option for beginners on a budget!
Convert Graphics into an SVG File
There are several ways to transform your graphic into an SVG file. The best method is using Inkscape, but there are several programs you can use.
For example, you can use Canva if you have a pro account, but make sure that you select "transparent background" from the export menu before downloading.
Another option is Adobe Illustrator, which has the most options but is more expensive.
How to Sell Your SVGs on Etsy
There are many marketplaces where you can sell your SVG files, including Design Bundles, Creative Market, and The Hungry Jpeg. However, Etsy is one of the best places to start because it is easy to set up a shop, and there is a massive market of buyers to tap into.
Here's how to set up your shop and make your first SVG sales! 
Create Your Shop
Creating a shop on Etsy is simple. After creating an account and updating your profile, go to etsy.com/sell to open your shop. You'll be prompted to choose a unique shop name and set up your storefront.
Use Canva to create a simple banner and logo, and then fill in the about section so potential buyers know what your shop is all about.
Determine Bundling and Pricing
You can sell a single SVG file, but keep in mind that most SVG's are listed for under $5, sometimes even less than $1. What many successful Etsy sellers do is create SVG bundles with similar themes, such as:
Holiday designs
Text designs
Monogram designs
Bundles like these can go for $10-$20, depending on how many files are included. Etsy only allows you to upload five items per listing, so if you sell SVGs as a bundle, create a zipped folder and copy all your items into it so you can upload them as one item. 
Decide on Licensing
It's essential you include licensing terms with your SVGs as you want to ensure that your graphics are not misused. In particular, you will want to be specific about what buyers are allowed to do with your product.
For example, can buyers use your design to create their own designs and sell products commercially? Or are they only allowed to use them for personal use? Keep in mind that if you do offer a commercial license, you may be able to charge more.
It's up to you how you want to license your product, but it's a good idea to be as specific as possible so that there is no confusion when they buy your products. 
Create Your Listings
To list your items for sale, go to the Shop Manager and create a new listing.
First, you'll be asked to upload photos and a thumbnail image. You'll want to prevent people from stealing your original designs, so use Canva to create a copy of your images and use your logo to add watermark "stamps" to it. Then download it as a Jpeg and use that as the thumbnail image.
Next, you need to add a title. Use the Etsy search bar and start typing in words related to your product to find terms to include in your title. 
For example, if you have a Christmas-themed SVG bundle with funny sayings and you search for "Christmas," you'll see "Christmas SVG files for Cricut" and "Christmas SVG funny," which may be terms you want to include in your title.
Help People Find Your SVGs
From there, there are lots of options you can choose to help people find your listing, including the subject, room, and color scheme of your SVGs. They are optional but fill them in as much as possible to increase your listing's chances of being found in the marketplace.
Under the listing details, select "digital item" as the listing type. Next, you'll be asked to add some tags to describe your listing.
You can add up to 13 tags per item, so tag wisely! Your tags are what will help shoppers find your items.
You'll also be asked to list a quantity and the price. Since it's a digital product, you can just put in a large number. You can always increase the inventory number, but each time you relist, it will cost $0.20.
Attach Your File
Last but not least, near the bottom is a section titled "Digital Files," where you will upload your SVGs.
Click save and continue. If it is your first listing, Etsy will suggest you add at least ten listings to improve your store's visibility, but you can start with one if that's all you have. It will also walk you through the steps for setting up how you'll get paid and the billing for your listing.
And that's all there is to it! Once your listing is live, it will last four months and relist automatically for $0.20 after each sale.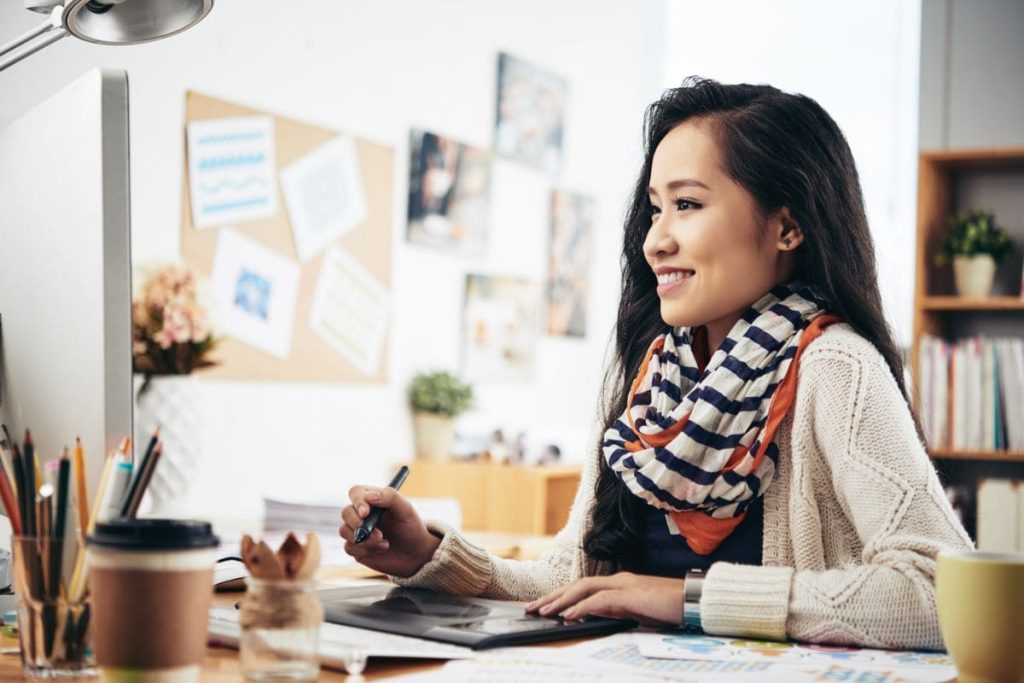 Etsy has a vast internal market of buyers, but that doesn't mean you shouldn't promote your store externally as well!
There are many ways to do this, but here are a few cost-effective ways to get the word out about your store. 
1. Use Social Media
Platforms like Facebook, Instagram, TikTok, and Pinterest can help you share information about your store and your products. Make sure to use hashtags to increase the reach of your posts. 
2. Implement SEO
Optimize your store for search engines so that people searching for products like yours can find you easily. You can do this by choosing a descriptive title for your products, taking advantage of tags, using keywords, refreshing your listings, and acquiring backlinks to your products page. 
3. Make Use of Etsy's In-House Tools
Etsy has a few tools to help you promote your products to its vast customer base.
For example, you can invest in Etsy Ads to create campaigns targeting people who have shown an interest in similar items or who have visited your store before.
Etsy also offers Pattern, a website subscription that serves as an extra channel for promoting your products in addition to your Etsy shop. It allows you to set up a website that automatically imports the listings from your shop. The service comes with a month-long free trial. After that, it costs $15 per month.
The benefits of Pattern include being able to create extra content that supports your brand, like contact, gallery, and events pages. You can also create custom-branded email addresses and integrate them with other marketing tools like Google Adwords or Pinterest. Other features include Etsy buyer reviews and blog posts. 
Conclusion
Remember that while selling SVG designs is a great way to create a new passive income stream as a designer or crafter, it can take time to build your brand and inventory of graphics. But with time and effort, you can turn your creative passion into a lucrative endeavor.
Once you make your first sales, consider scaling your business and expanding to other platforms. There's no ceiling on how much you can earn with digital products, so don't be afraid to see how far your creativity will take you!
Ready to start your SVG business? Be sure to grab Holly's free business plan template.